Back To Our Services
At Locksmith Willowbrook our team is on call around the clock to help you ensure that your home and personal security needs are always met. So, next time you need assistance with automotive or residential lockouts, replacements on damaged door locks, rekeying or just simple maintenance to ensure that you are properly protected, be sure to get into contact with our staff and ask about our 24/7 locksmith services geared towards keeping you and your family protected.
24/7 Locksmith Services For Lockouts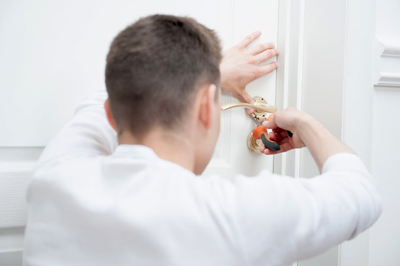 Being stuck in a position where you are locked out of your home or car is more than just an inconvenience, under the right circumstances it could be a threat to your safety and a source for anxiety. Fortunately, when you find yourself in this situation, assistance is never too far away, no matter what time of day your lockout scenario should occur. Our team of 24/7 locksmiths is here to assist you with both automotive and residential lockouts when you need them most. Whether it is during office hours or late at night, our team is happy to assist you with getting back inside your home or car, so just give us a call.
New Installations of Door Locks
If you are looking to take better charge of your home's security, then our team is the perfect partner to assist you. We will provide you with a choice of locks for both interior and exterior doors that will suit both your needs and your budget, and will get to work installing them with accuracy and professional care. So, next time you are looking for the perfect partner to assist you with lock installations, feel free to give us a call and ask for more information.
Replace and Repair Broken Locks and Keys
A broken lock, or a lost or damaged key can put your family at risk of unwanted intrusions, and so they should be sorted out as quickly as possible. Locks may take damage from attempts at breaking in, accidents or simply old age, while keys may be lost or broken without any warning. So, next time you need to have a broken lock or lost key replaced, be sure to contact a professional locksmith that you can rely on to get your security up to scratch. Be sure to call us.
Maintenance to Ensure Your Security
If your old door locks are feeling a little rigid or are not performing the way they are supposed to it can make life inconvenient and also poses a risk to your home's security. So, let us assist you with maintenance, upkeep and repairs of your old door locks so that you can enjoy peace of mind in knowing that your home and family are properly secured and protected.
Call Us Right Now!
So, call Locksmith Willowbrook today for more information on our various 24/7 locksmith services which are sure to keep your home and family safe, while ensuring that you are never overly inconvenienced by a lockout situation.
Visit our website or speak with one of our consultants today for more details.
Back To Our Services